On October 31st, in collaboration with the Danish Fashion & Textile Association and Roskilde University, Ocean Plastic Forum held the conference "From Waste to Resource: at a crossroads – cirkular fibers in the textile and plastic industries". The conference was a great success, bringing together more than 50 representatives from various Danish and international companies to discuss challenges and opportunities related to recycling fibers from the plastic and textile industries. The day included a series of presentations by experts in the field, with active participation from an engaged audience and a number of constructive discussions.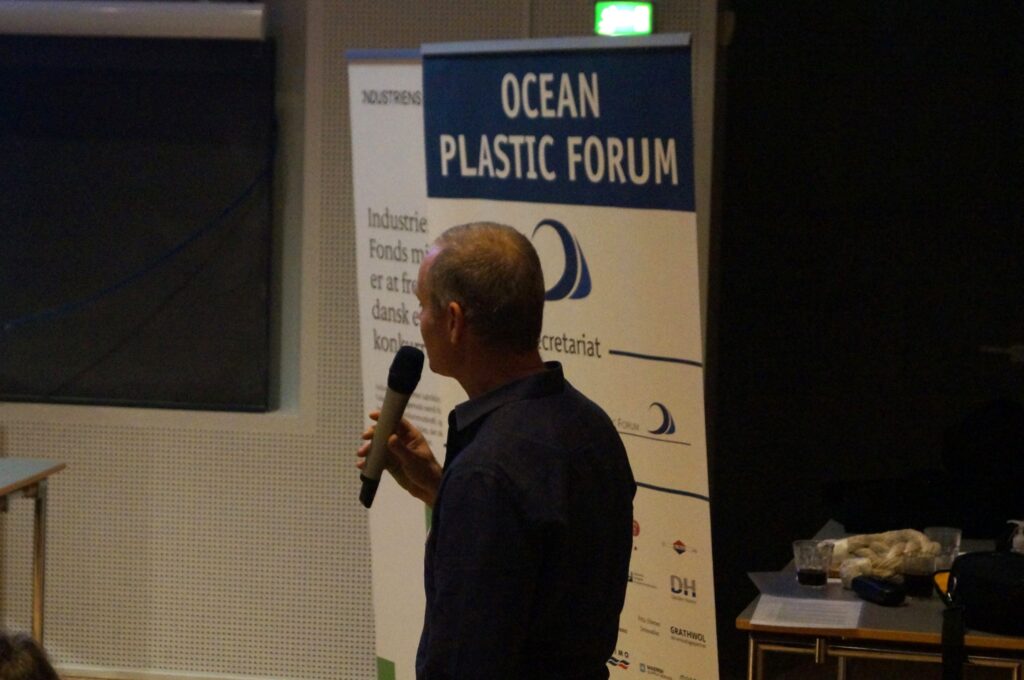 Lars Fogh Mortensen from the European Environment Agency discussed the importance of an international binding plastic agreement to combat the increasing plastic pollution. Following that, Kristian Syberg from Roskilde University provided insights into the challenges facing both industries today, with a focus on creating circular business models across value chains.
Peter Buhl from Plastix, a member of OPF, talked about the company's plastic processing and the challenges they face when the quality of the final product significantly deteriorates when different plastic types are mixed. One of the main points from Plastix was that if upcycling plastic is not possible, we should at least preserve the quality and avoid downcycling.
From international perspectives, we heard from Frankenhuis and Södra, both sharing their unique business models and the challenges and opportunities associated with recycling plastic and textile fibers. Another member of OPF, Ragn-Sells, was represented by Mads Tage Nielsen, who discussed the challenges of establishing large-scale sorting facilities for textiles. Andreas Sommerfeldt from DTI then presented their innovative project involving the chemical separation of thermoset composite materials, such as wind turbine blades.
Finally, Kristian Syberg, Morten Birkved from the Institute of Green Technology, and Poul Erik Jørgensen from VIA University College discussed future collaboration opportunities, emphasizing the need for value chains, engagement from the public sector, and cooperation between partners.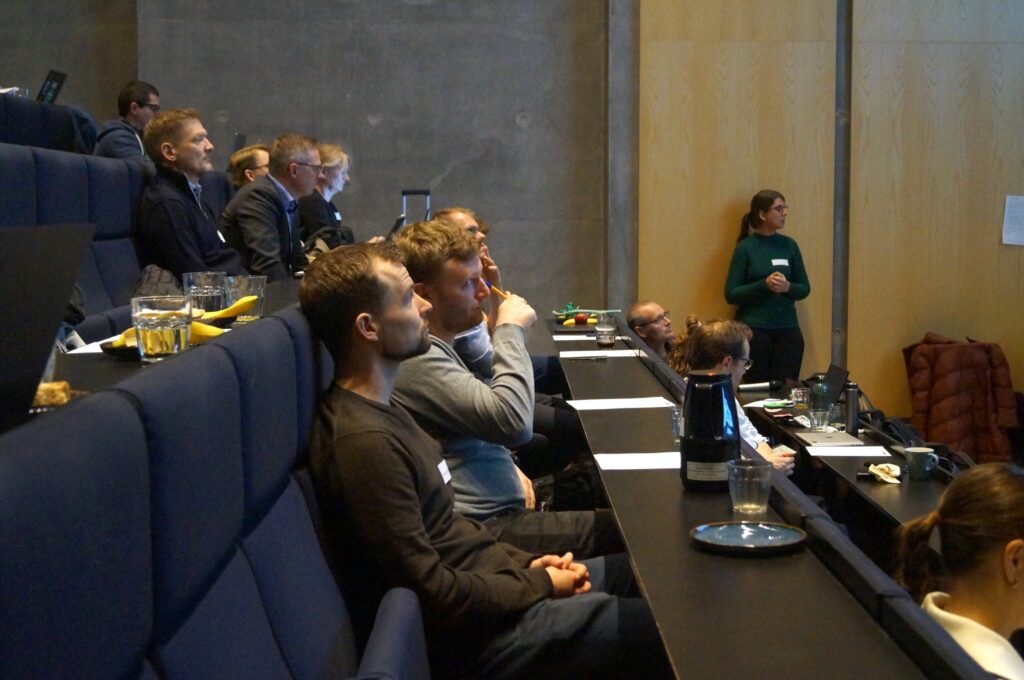 Overall, it was an interesting and informative day, and we in OPF are looking forward to exploring new and interesting partnerships in the field. As emphasized by the Head of Secretary, Thomas Alstrup, this conference was just the first attempt to bring together stakeholders from both industries to discuss common opportunities and challenges in recycling plastic and textile fibers. It certainly won't be the last attempt, and we hope to pave the way for a number of partnerships across the sectors.