Ocean plastic Forum is an association with approx. 60 members, consisting of interest groups, NGOs, knowledge institutions, and a wide range of companies who all share a mutual concern about the plastic pollution of our marine environment. Our members are our biggest assets in bringing our vision to life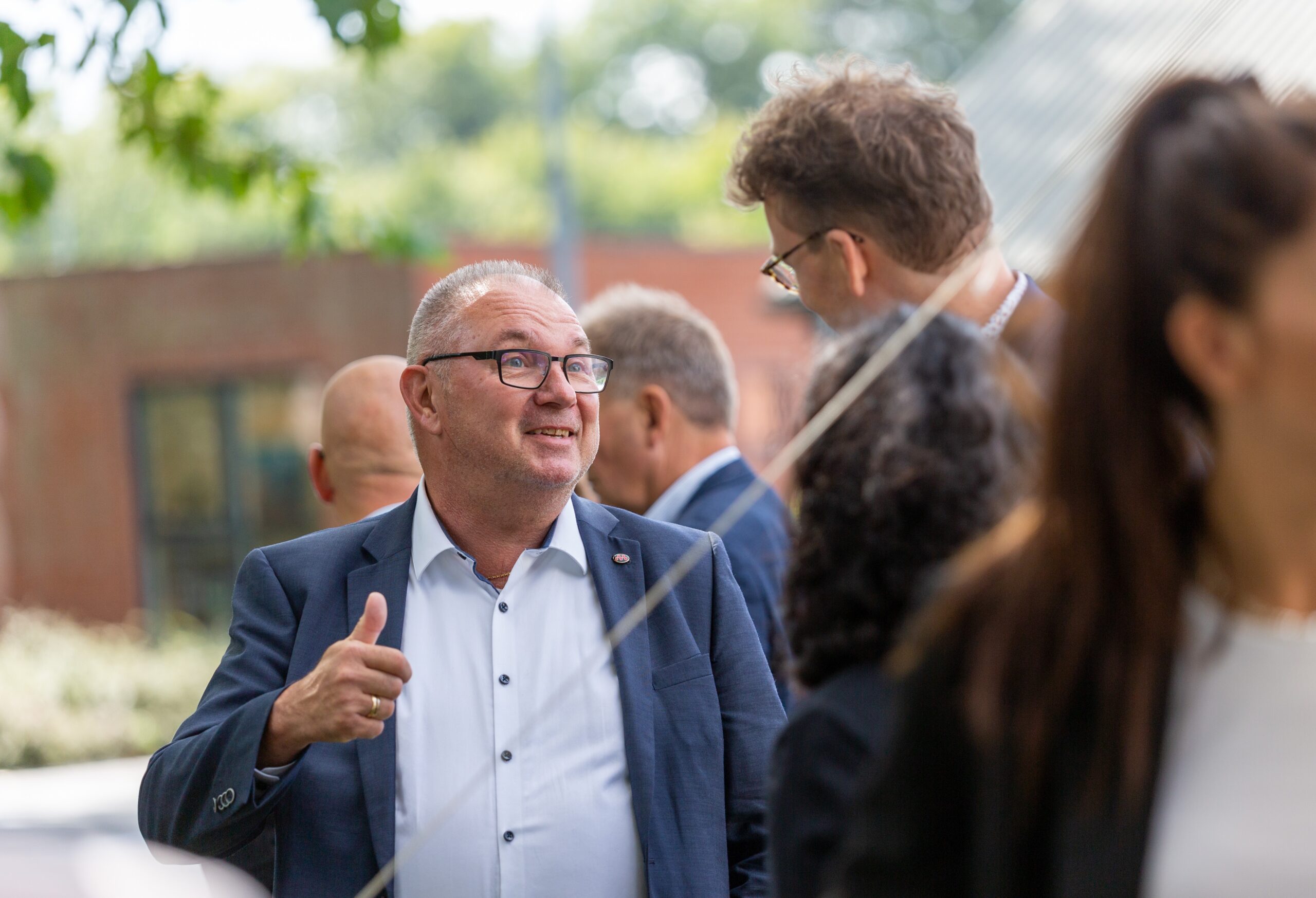 Environmental Organizations and Initiatives
Alliance To End Plastic Waste: A global non-profit organisation committed to tackling the issue of plastic pollution. They work collaboratively with businesses, governments, and communities to develop sustainable solutions and initiatives aimed at eliminating plastic waste.
Clean Seabed: A marine conservation organization dedicated to the protection and restoration of our oceans. They focus on initiatives that promote clean and healthy seabeds, preserving marine ecosystems for future generations.
Copenhagen Cartel: A creative agency based in Copenhagen, known for their expertise in sustainable marketing and branding. They assist companies in crafting environmentally conscious brand strategies and campaigns.
DAKOFA: A Danish organization focused on waste management and resource optimization. They work to minimize waste, promote recycling, and develop sustainable waste management practices in Denmark.
Danmarks Fiskeriforening: The Danish Fishermen's Association, representing the interests of fishermen in Denmark. They advocate for sustainable fishing practices and work to ensure the well-being of the fishing industry.
Dansk Affaldsminimering: A company specializing in waste reduction and recycling solutions. They help businesses and municipalities in Denmark minimize waste generation and improve resource management.
Danske Havne: The Danish Ports Association, responsible for representing and promoting the interests of Danish ports. They work to ensure efficient and sustainable operations in Denmark's ports.
DPPO: An abbreviation for "Danish Partnership for Oil Spill Response," DPPO is an organization dedicated to enhancing Denmark's capabilities in responding to oil spills and protecting the marine environment.
Havmiljøvogter: Translating to "Sea Environment Guardian," this initiative focuses on monitoring and safeguarding the marine environment, emphasizing the importance of responsible actions to protect seas and oceans.
IUG – Ingeniører Uden Grænser: An organization of engineers without borders in Denmark, dedicated to applying engineering expertise to address global challenges, including environmental and humanitarian issues.
KIMO: An international organization of coastal municipalities dedicated to protecting marine ecosystems. They work collaboratively to address issues such as marine pollution and conservation.
MarinePlastic /co Aalborg Universitet: An initiative closely associated with Aalborg Universitet (Aalborg University) that focuses on addressing the issue of marine plastic pollution. They conduct research and develop solutions to reduce plastic waste in marine environments.
Plast Center Danmark: A Danish organization focused on plastic research, development, and sustainability. They work on projects and initiatives aimed at reducing plastic waste and improving plastic recycling processes in Denmark.
Plastindustrien: Translates to "The Plastic Industry" in Danish, is an industry association representing the interests of companies in the plastic manufacturing sector in Denmark. Their role involve advocacy, support, and collaboration within the plastic industry.
Pure Oceans: A company or initiative focused on environmental and sustainability efforts related to oceans. Their activities include projects aimed at preserving and protecting marine ecosystems and promoting ocean conservation.
ReSea Project ApS: A Danish company that focuses on combating plastic pollution in the oceans, engaged in activities such as collecting and removing plastic waste from marine environments to reduce its impact on marine ecosystems.
Strandet: A danish organisation on is on a mission to maintain the cleanliness of the beaches along the Jutland west coast, raise awareness about plastic pollution, and repurpose ocean plastic into fresh, valuable products. Through sharing knowledge, conducting tests, and engaging in innovative product development, "Stranded" seeks to showcase that plastic has no place in the environment and should be recycled as a valuable resource.
Technology and Energy
AllInOnGreen: An innovative company focused on providing comprehensive green energy solutions. They specialize in renewable energy technologies, energy efficiency, and sustainable practices, helping businesses and individuals transition to a greener future.
Bifrost: A forward-thinking technology company specializing in climate and environmental data analytics. Bifrost develops advanced tools and solutions that enable organizations to better understand and address environmental challenges.
Desmi RoClean: A company specializing in environmental solutions, with a focus on oil spill response and recovery. They provide equipment and expertise to mitigate the environmental impact of oil spills.
Kaasing Energy A/S: A company specializing in renewable energy solutions, with a focus on sustainable power generation and energy storage technologies.
Makeen Energy: A company focused on clean energy solutions, including liquefied natural gas (LNG) infrastructure and technologies that promote cleaner and more sustainable energy sources.
Pack Tech: We are specialists in the development and sale of packaging solutions to products within home, garden and industry, as well as beauty and personal care products.
Plastix A/S: A company specializing in plastic recycling or upcycling. They transform discarded plastic materials into new products or materials, contributing to a more sustainable approach to plastic waste.
Ragn-Sells Danmark A/S: A Danish company specializing in waste management and recycling services, including the collection, processing, and responsible disposal of various types of waste materials.
Educational and Research Institutions
DTU Miljø: The Department of Environmental Engineering at the Technical University of Denmark. They conduct research and provide expertise in various environmental fields, contributing to sustainable solutions.
En'Zync, Aarhus Universitet: A research group at Aarhus University dedicated to exploring innovative approaches to sustainability and energy efficiency, with a focus on reducing environmental impacts.
Fredericia Maskinmesterskole: A vocational school in Fredericia, Denmark, offering education and training in marine engineering and technology, contributing to the maritime industry's workforce development.
KU – Københavns Universitet: The University of Copenhagen, a prestigious institution conducting research and education across various fields, including environmental sciences and sustainability.
RUC – Roskilde Universitet: A Danish university located in Roskilde, Denmark. It is known for its interdisciplinary approach to education and research.
SDU – Syddansk Universitet: Translates to University of Southern Denmark, is a prominent university in Denmark known for its research and education across various academic disciplines.
Retail and Supermarkets
Salling Group: A Danish retail conglomerate that operates various supermarket chains and retail stores in Denmark, including føtex, Bilka, Netto, and Salling department stores.
Government and Diplomacy
Udenrigsministeriet: Translates to the Ministry of Foreign Affairs in Denmark. It is a government department responsible for the country's foreign affairs and diplomacy.
Maritime and Shipping
Danske Maritime: A Danish industry association for the maritime sector. They support and represent Danish companies involved in shipbuilding, maritime equipment, and offshore industries.
Danske Rederier: The Danish Shipowners' Association, representing the interests of Danish shipowners and maritime companies. They focus on promoting safety, sustainability, and competitiveness in the shipping industry.
Maersk Supply Service: A subsidiary of Maersk Group, specializing in offshore supply vessel and marine services, with a commitment to sustainability and environmentally responsible operations.
Ocean Ballast: An organization involved in the maritime industry, particularly related to ballast water management, which is essential for stabilizing ships during transit and is a crucial environmental concern due to the potential transfer of invasive species via ballast water.
SeaMachines Robotics: At Sea Machines, marine navigation is being revolutionized through data-driven intelligence, autonomy, and connectivity. The company builds autonomous command and control technology and long-range computer vision perception, aggressively deploying systems on vessels operating around the world. Sea Machines also operates the world's most active test fleet for validation of these advanced technologies.
Portus & Navis: A danish company producing products of recycled plastic for the marine industry.
Consulting and Services
Gleco A/S: A company specializing in environmentally friendly technologies and products. They develop solutions that reduce pollution and promote sustainability across various industries.
Grathwol A/S: An environmental consultancy firm providing expert services in environmental assessment, remediation, and sustainability strategies for businesses and organizations.
Norion: Norion is a consulting firm specializing in sustainability, with a focus on circular economy, green business models, and various aspects of sustainable development. They assist companies, organizations, and public authorities to promote sustainability in both social and environmental dimensions, aiming to contribute to a more sustainable society.
Port Environment: A danish organisation providing knowledge about waste managment in harbour environment.
R-evolution, Hexagon A/B: R-evolution, as part of Hexagon AB, a global leader in digital reality solutions, serves as the sustainable innovation and green-tech investment arm. Their mission is to harness technological advancements, investments, and venture capital to foster profitable growth in green-tech sectors. They focus on deploying tech-driven solutions that combat CO2 emissions, expedite the shift to renewable energy, protect natural habitats, ensure biodiversity, and reduce waste.
Sponsors
EverRest: A danish company producing premium memory foam pillows, toppers, and mattresses, marketed under different brands. With over two decades of experience in the bedding industry, we have established strong partnerships with global bedding retailers and expanded our presence to over 50 countries, with ongoing growth.
Indura A/S:  A danish manufacturer specializing in flanges and fittings production.
Maskinmestrenes Forening: A Danish professional organization representing marine engineers. They advocate for the rights and interests of marine engineers and provide services such as career support, networking opportunities, and education within the field of marine engineering.
PFA Pension: A Danish pension company that specializes in providing retirement and pension services to individuals and businesses. They manage pension funds, investments, and insurance products to help individuals plan for their financial future and retirement.
Stay updated
Stay informed about our projects and developments by subscribing to our newsletter and receiving regular updates from Ocean Plastic Forum.
Ocean Plastic Forum
Sankt Annæ Plads 16
1250 Copenhagen K,
Denmark
CVR-number.: 39860910
Email: 
info@oceanplasticforum.dk
Phone:
+45 30 29 30 72