Next Step: From Sea to Shelf
Ocean plastic barrier in Freetown, Sierra Leone

In this project, Ocean Plastic Forum has set out, together with our partners, to install a floating waste barrier that prevents plastic waste from flowing into the ocean in Freetown, the capital city of Sierra Leone on the Southwest coast of Western Africa.
Furthermore, the project entails the establishment of a waste collection centre and value chain to handle collected plastics from Freetown and its maritime environment.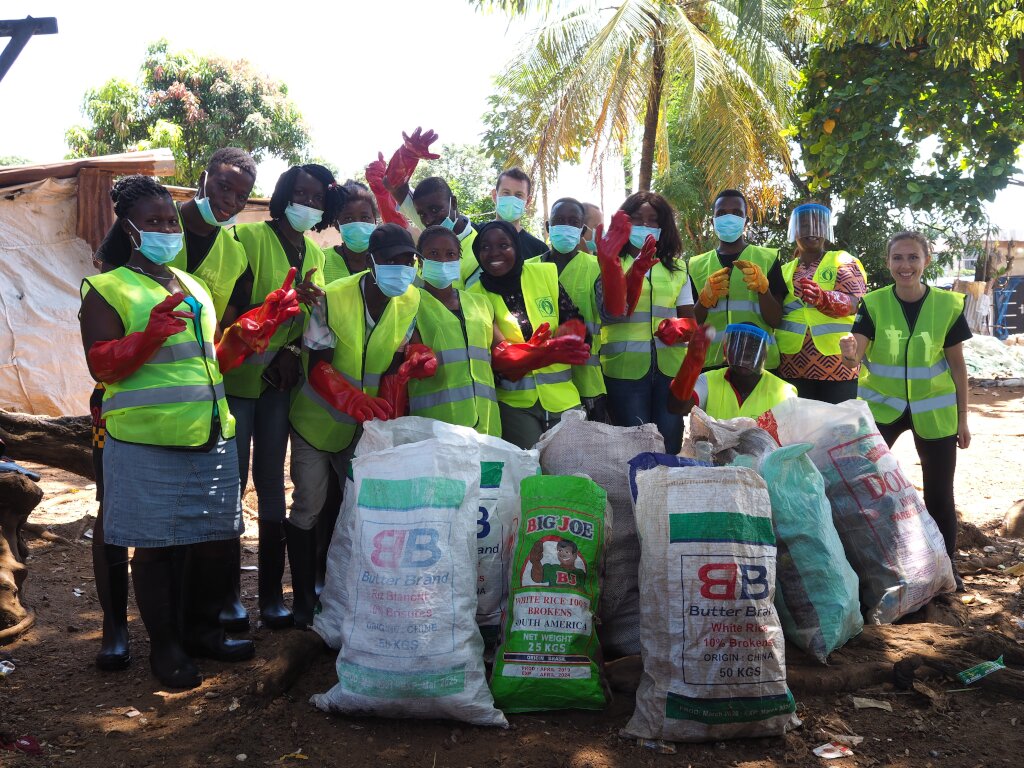 Problem
The capital of Sierra Leone, Freetown, is struggling with the growing inflow of plastic. Waste management is at a very basic level, or non-existent: Around 80% of the 40,600 tons/year of plastic waste is currently being dumped on streets and rivers where it flows down to coastal communities and then into the ocean.
The Aberdeen Lagoon is a hotspot of this problem, where large amounts of plastic from Freetown end up. Subsequently, the plastics are washed away by the tide each day, eventually ending up in the Atlantic Ocean.
Project description
In the "Freetown Lagoon Clean-up Initiative", Ocean Plastic Forum and the project partners are on the brink of designing, constructing, and installing a floating barrier allowing continuous capture of floating plastics at the north-eastern banks of the Aberdeen Lagoon near the Gemata community in the western part of Freetown. This also entails the establishment of a pre-sorting and storage facility for collected marine plastics in the Gemata community. An important part of the activities alongside the barrier consists of capacity-building that enables Gemata community members to earn an income from the collection of plastics from the barrier.
It is estimated, that installing the barrier and support collection on the shores of the Gemata community will enable the collection of a total of 395 tons per year of plastic waste. An overall target and essential part of the project is consequently to design, build, and run a plastic waste collection centre that can purchase, manage, and recycle mismanaged plastics deriving both from the barrier at the Gemata community and also from in-land Freetown.
This entails the establishment of a financially sustainable value chain encompassing the collection, sorting, re- and upcycling, and sale of plastics contributing to a long-term effective plastic waste collection infrastructure in Freetown.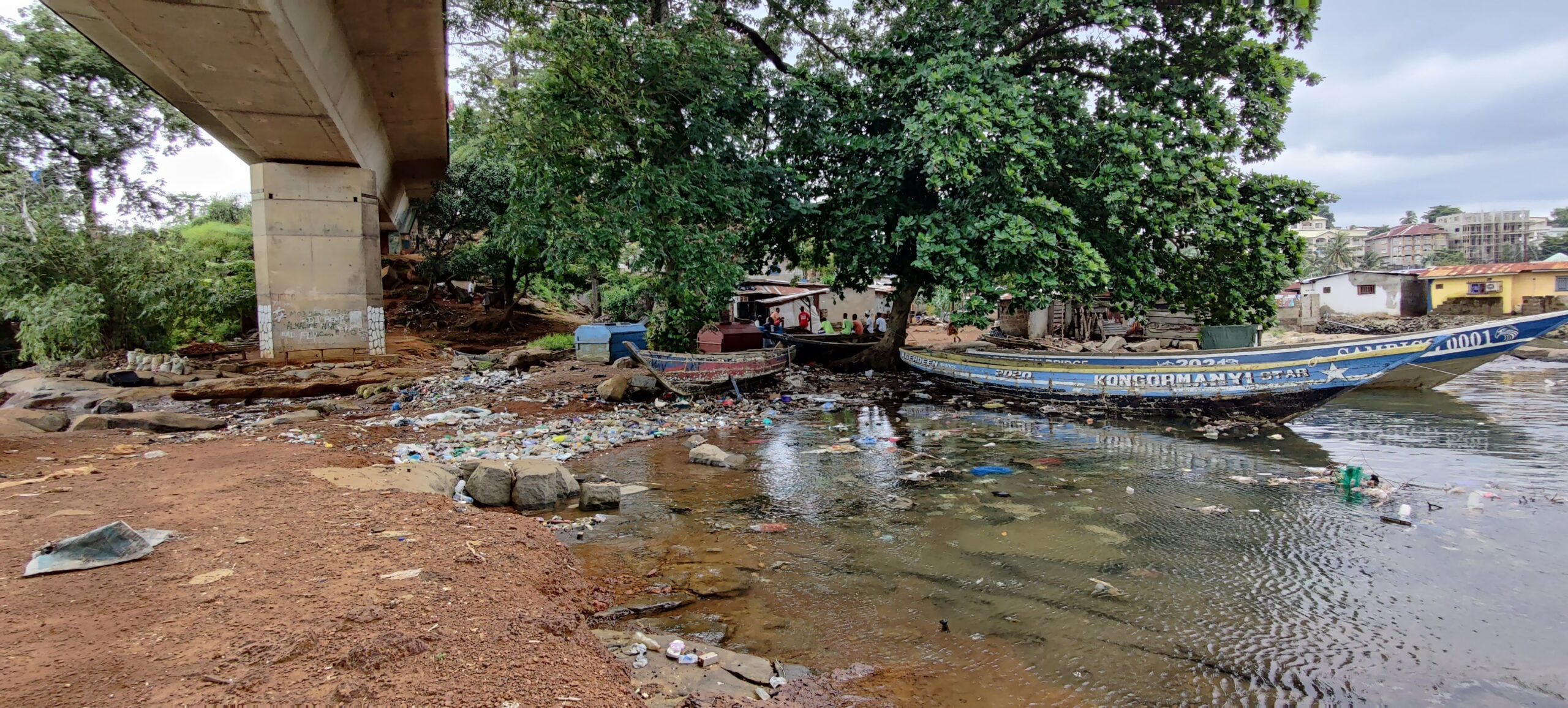 © Engineers Without Borders
Participants
Currently, the project engages the following partners and members:
Engineers without Borders (Ingeniører Uden Grænser)
Danish Technical University
Green Scenery, Freetown
Perspectives
The central aim is to successfully construct and ensure the operation of a floating barrier together with a replicable value-chain model that can be expanded to other coastal communities. Not only in Sierra Leone but along the coasts of Africa.
Do you or your company want to contribute to this project? Do not hesitate to contact us.
Stay updated
Sign up to our newsletter to recieve news from Ocean Plastic Forum and follow the latest developments within our projects.
Ocean Plastic Forum
Sankt Annæ Plads 16
1250 Copenhagen K,
Denmark
CVR-number.: 39860910
Email: 
info@oceanplasticforum.dk
Phone:
+45 30 29 30 72