We are Ocean Plastic Forum
Ocean Plastic Forum is an association with approximately 60 members consisting of interest groups, NGOs, universities and a wide range of companies, who wish to clean up our oceans by means of business models that remove ocean plastic and upcycle it into new products.
Ocean Plastic Forum was founded in 2017 when the Danish Engineers Association gathered several Danish organizations, companies, NGOs and research institutions – sharing a mutual concern about the large amounts of plastic in our marine environment. In 2019 the partnership was established as an association with a board and secretariat. Today, we in collaboration, thrive to find solutions for the removal and recycling of ocean plastic waste as high in the value chain as possible.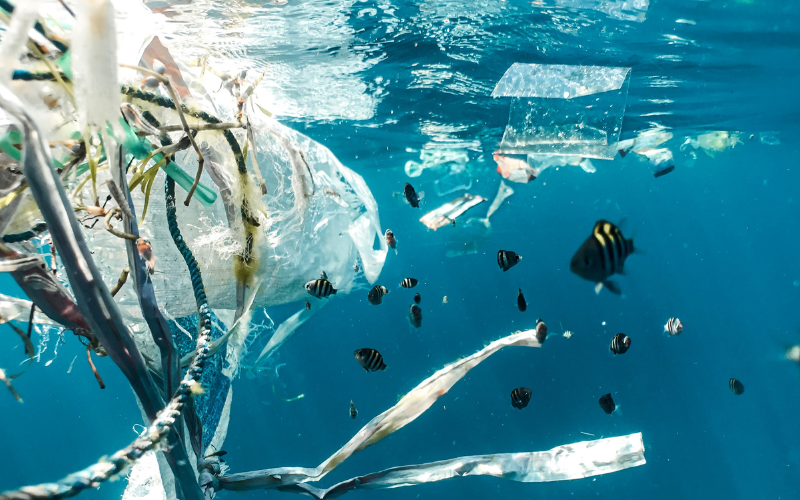 One-Point-of-Contact
Ocean Plastic Forum is a one-point-of-contact for any challenges you may have regarding removal or recycling of ocean plastic waste. Specifically, we gather different relevant actors and facilitate the collaboration as well as help you with the planning of the project and provide a gathering point for all the involved parties.
Value chains
Based on the specific project, we will put together a value chain in which the ocean plastic waste is removed and recycled as high in the value chain as possible. To put these value chains together, we draw on the expertise of our members who specialises in all levels of the process: from removing, transporting, and sorting to upcycling and producing new products from the recycled plastic.
We collect…
Our members have expertise in designing, supplying, and operating the necessary equipment for ocean plastic waste recovery.
Photo: Plastic waste collection barrier. DESMI (OPF member)
We sort and process…
Our members are experienced in the handling, washing, shredding, and sorting of complex plastic waste.
Photo: Sorting system. Dansk Affaldsminimering (OPF member)
We upcycle…
Our members have the capability to upgrade sorted plastic waste into new and valuable raw materials for use in the plastic industry.
Photo: New plastic pellets. Ragn-Sells Danmark A/S (OPF member)
We make new products…
Our members transform upcycled ocean plastic waste into new and high-quality products that drive the shift towards a circular economy.
Photo: New plastic products of recovered plastics. Produced by Plastix (OPF member) for Dantoy
At Ocean Plastic Forum, we specialize in identifying opportunities and fostering productive collaborations that translate into meaningful outcomes.
Our approach is practical and tailored to each specific challenge, rather than relying on standardized solutions. We work across various areas of the ocean plastic waste problem, with a particular focus on creating new value chains, promoting knowledge sharing, and driving innovation.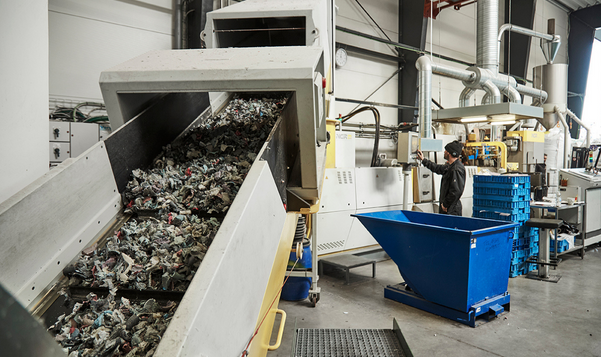 © Dansk Affaldsminimering
Value chains
Ocean Plastic Forum facilitates value chains that enable the collection and upcycling of ocean plastic waste, bringing together companies with diverse skills and competencies.
We believe that a collaborative and optimistic approach is critical to the success of these value chains.
Our members contribute expertise in many different areas of the ocean plastic value chain, including:
Planning
Design, delivery, and operation of recovery equipment
Transport, sorting, washing, and granulation
Utilization of recovered plastic in new products
Innovation
At Ocean Plastic Forum, we are focused on driving innovation in sustainable ocean plastic use. We explore new ideas and technologies that can help us to build a more circular economy, reduce waste, and protect our oceans for future generations.
Knowledge sharing
Ocean Plastic Forum supports knowledge sharing and building expertise in the ocean plastic industry. We organise events and workshops that address critical issues and help to raise awareness of the challenges we face – and the opportunities for positive change.
Collaboration is key
Close collaboration between all actors in the value chain is crucial for transforming complex and diverse plastic waste into a competitive final product. At Ocean Plastic Forum, we promote cross-sector partnerships to turn ocean plastic waste into valuable resources.
Stay updated
Stay informed about our projects and developments by subscribing to our newsletter and receiving regular updates from Ocean Plastic Forum.
Ocean Plastic Forum
Sankt Annæ Plads 16
1250 Copenhagen K,
Denmark
CVR-number.: 39860910
Email: 
info@oceanplasticforum.dk
Phone:
+45 30 29 30 72